(
because my husband makes me do crazy things, by trying to make me laugh and loosen up. Thanks dear;)
STYLE WORD: Layering up your scarves can be a fun way to change things up. I used two similar tones and weaved together for an ombre look and feel:)
UP FOR DISCUSSION: The "M" Word
Does the word modest leave you with a positive or negative feel?
To be honest, I am always hesitant to use the word modest because it has seemed to be black labeled in today's society. No one wants to be covered up, right? "If you got it flaunt it" seems to be a more appropriate motto these days. I wish this wasn't the case. I think modesty is a lost virtue, that should be held up and esteemed alongside with your dignity. It doesn't have to mean covered up, rather, to me its a reflection of knowing who you are, what you are worth, and dressing with both style and grace to accurately reflect that. This is what prompted me to start this series. I realize I am one of the few and far between who happens to think the more you reveal, the less likely people can perceive your true beauty. There is something of value when a women carries her confidence and self worth in high esteem, and chooses to wear those as her greatest features, so I hope this series can encourage women to do so!
Would love to hear your perspective on this! If you are linking up feel free to discuss with your readers.
To link up your outfit post:
~Enter your outfit post below, and in your post link back here by text or button! You have all week to link up:)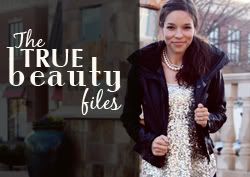 P.S. Its the last day to enter the a+ro sweater giveaway as well as the Velina facebook giveaway! Good luck!
A lookbook for the modern modeste.
"The beauty of a woman is not in the clothes she wears, the figure that she carries, or the way she combs her hair. The beauty of a woman is seen in her eyes, because that is the doorway to her heart, the place where love resides. True beauty in a woman is reflected in her soul. It's the caring that she lovingly gives, the passion that she shows & the beauty of a woman only grows with passing years."
~ Audrey Hepburn